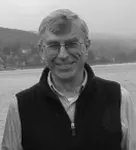 Ian Nicolson was apprenticed to the famous yacht designer and surveyor, Frederick Parker. He then served his journeymanship with John I Thornycroft Ltd, the ship and yacht builder (later to become known as Vosper Thornycroft plc).
Ian Nicolson was a doughty pioneer in the field of ocean cruising. He emigrated by sail in 1952 to Vancouver where he worked under Canada's greatest power yacht designer, Thorton Grenfell. Not wishing to waste money on air fares, he returned to Britain by hitch hiking across Canada and building himself a small cruiser near Halifax. He sailed this yacht home single handed.
After a spell as a naval architect to the magazine "Yachts and Yachting", Ian Nicolson joined Alfred Mylne II in 1959 and he took over the firm when Mylne died. He has written 23 books on the design, construction and handling of yachts, and he lectures to three universities on these subjects. He has recently won the Geoff Pack Memorial Medal for his contributions to yachting literature. Apart from the numerous dinghies he has built, he has constructed six yachts for his own use to his own designs. With Alisdair Reynolds he won the RYA "Build a Racing Dinghy for £200" competition, and has won boat-building races. During one of such competition, he and a friend completed a seaworthy dinghy from scratch in 57 minutes and 39 seconds - a world record at the time.