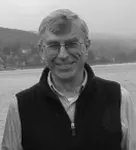 Ian Nicolson, a formidable name in yacht design, began his journey under the mentorship of the renowned yacht designer and surveyor, Frederick Parker. He honed his craft at John I Thornycroft Ltd, an illustrious ship and yacht builder, which would later evolve into Vosper Thornycroft plc.
Nicolson emerged as a resilient pioneer in ocean cruising, embodying a spirit of adventure and innovation. In 1952, he sailed to Vancouver and collaborated with Canada's preeminent power yacht designer, Thornton Grenfell. Unwavering in his commitment to economical travel, Nicolson embarked on a return journey to Britain by constructing a small cruiser near Halifax and sailing it single-handedly across the ocean, after hitchhiking across Canada.
Post his adventurous sojourn, Nicolson served as a naval architect for "Yachts and Yachting" magazine, contributing his profound insights and extensive knowledge. In 1959, he partnered with Alfred Mylne II, eventually inheriting the firm's leadership upon Mylne's demise.
Ian Nicolson is not only a seasoned yacht designer but also an esteemed author and lecturer, with 23 books delineating the intricate arts of yacht design, construction, and handling, enriching academia at three universities. He is a recipient of the Geoff Pack Memorial Medal, recognizing his invaluable contributions to yachting literature.
His craftsmanship is manifested in the numerous dinghies and six yachts he has constructed, earning accolades in competitions like the RYA "Build a Racing Dinghy for £200", where, along with Alisdair Reynolds, he clinched victory. He even set a world record, constructing a seaworthy dinghy from scratch in a mere 57 minutes and 39 seconds during a boat-building race, showcasing his unparalleled proficiency and passion for the craft.
Ian Nicolson's journey is a captivating tale of resilience, innovation, and unwavering dedication to elevating the realms of ocean cruising and yacht design, enriching the world with his multifaceted contributions.